Professional HVAC Services in Lancaster, TX
Give us a call or complete our contact form to schedule an appointment or ask a question about your air conditioning cooling and heating system.
CALL US: 972-283-3333
Proudly serving the Air Conditioning and Heating needs of Dallas / Fort Worth homes and businesses since 1986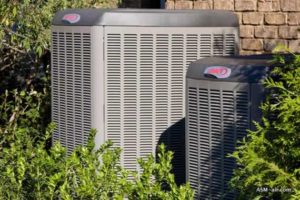 Our History
Since 1986, over 18,000 homeowners and businesses have been satisfied with our high-performance services. Our roots are family-based out of Lancaster, Texas, and to this day, Air-Bon A/C operates as a family owned and operated business. We are proudly devoted to friendly and excellent service for all customers, with a strong commitment to using the best environmentally safe products from the world leader in air conditioning and heating systems.
Because of our long history and the vast amounts of people we have serviced throughout the years, our company sets a standard above the rest, and sets itself apart from all other HVAC Air Conditioning and Heating Conditioning companies in the Dallas / Fort Worth area. Our family has made a respectable name in this community for offering the best equipment and services at the most affordable prices. Integrity, safety, and excellence is held to the highest standard with our company. We also do background checks on each and every one of our employees, fully screening for the protection of you, your family, and your assets.
Our Services
Residential Air Conditioning and Heating
Service All Makes & Models
Same Day Service
Installation & Replacement
Free Estimates on new equipment
100% Financing Available
Extended Warranties on New Equipment
Service Maintenance Agreements
Heat Pump Specialists
Places We Service
If you live in the Dallas / Fort Worth area, Air-Bon Air Conditioning is available to serve you and your needs! In fact, you may have neighbors in your area who already use us for their home or business. The following communities we have served in the past are:
Dallas
Oak Cliff
Duncanville
Desoto
Lancaster
Cedar Hill
Grand Prairie
Red Oak
Ovilla
Midlothian
Arlington
Kennedale
Mansfield
…and other surrounding areas!
Air-Bon Can Save You Money
Air-Bon A/C is a well-known, well-utilized, and highly respected air conditioning company in Lancaster, TX, with sales volumes that are widespread and frequent throughout the DFW area.  Because of this, we get special discounts on brand new equipment and parts from local distributors, which allows us to provide you with the best products at the lowest prices. This has resulted in thousands and thousands of affordable air conditioning installations for people all across the metroplex, saving customers money on repairs and brand new HVAC equipment.